Low Carbohydrate Food or Low FAT Food – Which one you will choose?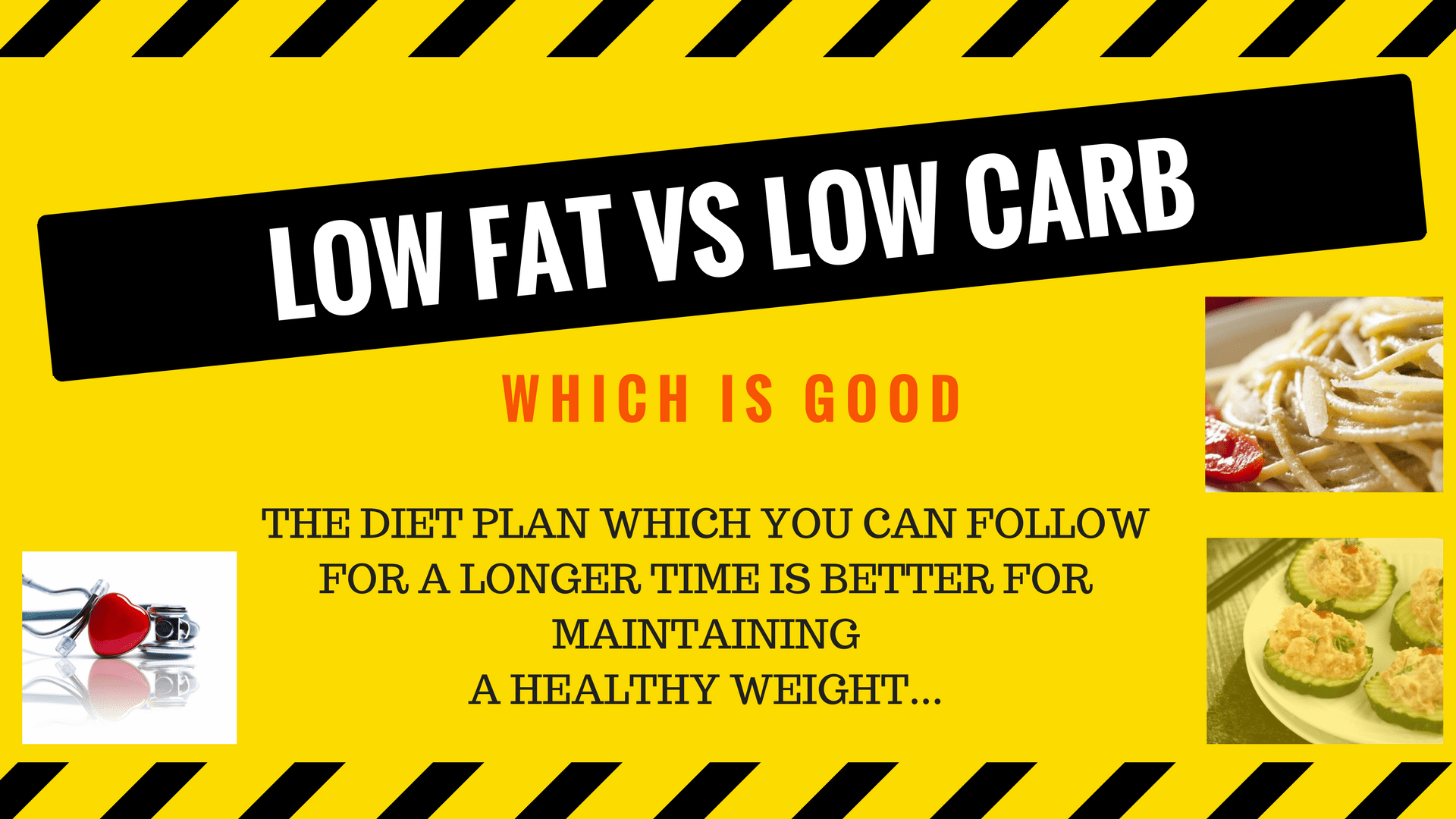 LOW FAT VS LOW CARB DIET : WHICH IS GOOD
What is the effect of a healthy low-fat (HLF) diet vs a healthy low-carbohydrate (HLC) diet on weight change  and are these effects related to genotype pattern or insulin secretion?
In a study it is observed :
There was no significant difference in weight change between a healthy low-fat diet vs a healthy low-carbohydrate diet.
Genotype pattern or baseline insulin secretion was NOT associated with the dietary effects on weight loss. 
What are the basic points to follow to stay healthy?
Simple carbohydrates like sugars should be avoided.
Avoid processed foods and junk foods .
Go to farmers market to buy your fresh vegetables and fruits.
Good diet plan which contains more vegetables , fruits , whole grains , healthy fats and proteins
are advised to take as a part of your diet. 
Keep count of calories.
Go for a healthy life style with good exercise and sleep.
Stay stress free.