Corona Viruses Infection, Symptoms, Prevention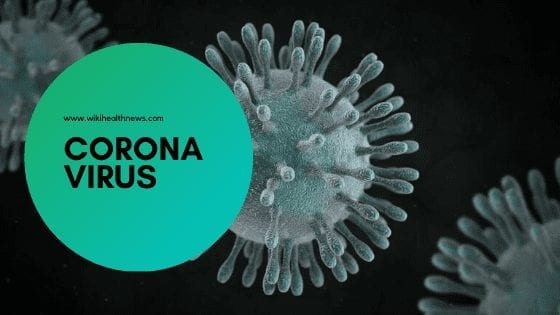 What is corona virus?
Corona viruses are a large family of viruses that typically attack the respiratory system. Corona viruses were discovered in the 1960s early of that century. Corona viruses are more common in the winter season. The name of the word   "coronavirus" is derived from the Latin word corona, which means crown.
When was first corona virus detected?
The first virus discovered were virus in chickens and two viruses from the nasal cavities of human patients. These viruses were subsequently named human coronavirus229E and human coronavirus OC43. Corona viruses are more common in the winter season.
Where corona virus outbreak 2019 happened?
First patient developing symptoms of coronavirus was detected on 8th December 2019.
The first group of patients with confirmed corona viruses infection 2019-nCoV are in Wuhan, China. For now, it is believed to have made the leap from animals in Wuhan City. Of the 11,374 confirmed cases right now, 11,221 have been found in mainland China.
How the corona virus infection spreads?
Like all respiratory viruses, corona virus is believed to spread through droplets from coughing and sneezing. When an infected person coughs or sneezes, they shed the virus into air. If these droplets reach the nose, eyes, or mouth of a healthy person the viruses can infect the airway. It can also spread by direct touching the secretions from mouth, nose and eyes.
What the symptoms of Corona viruses infection?
Common signs of infection include respiratory symptoms, fever, cough, shortness of breath and breathing difficulties. In more severe cases, infection can cause pneumonia, severe acute respiratory syndrome, kidney failure and even death.
How to prepare for travel during corona viruses outbreak?
The risk of acquiring a respiratory infection through air travel is still extraordinarily low. The risk does go up if you happen to be seated within six feet of a person with a respiratory infection. Risk of infection increases during long travel as length of exposure to virus is more. Masks are only useful if you have a respiratory infection already and want to minimize the risk of spread to others, or if you're working in a hospital and are in direct contact with people who have respiratory illnesses.
Which animals are prone to corona viruses?
Coronaviruses are zoonotic, meaning they are transmitted between animals and people. Several known coronaviruses are circulating in animals that have not yet infected humans. Most infect animals, such as bats, cats, and birds. Only seven, including 2019-nCoV, SARS, and MERS, are known to infect humans. Snakes like krait and the cobra may be the source of the newly discovered virus, according to Chinese scientists.
Why WHO has declared corona viruses infection a global health emergency?
People with the virus have been detected in other countries, which is the reason the WHO declared the outbreak a public health emergency. It has sounded the alarm as a precautionary measure. The agency is concerned about the potential damage the virus could do in countries with weaker health systems, and called on the international community to help.
What are the safety measures to prevent corona virus infection?
Frequently clean hands by using alcohol-based hand rub or soap and water. Wash hands after coughing and sneezing.
Cover nose and mouth when coughing and sneezing with tissue or flexed elbow. Throw tissue away immediately and wash hands. Avoid close contact with anyone with cold or flu-like symptoms. If you have fever, cough and difficulty breathing seek medical care early and share previous travel history with your health care provider.
Use thoroughly cook meat and eggs. The consumption of raw or undercooked animal products should be avoided. Raw meat, milk or animal organs should be handled with care, to avoid cross-contamination with uncooked foods, as per good food safety practices.
Avoid direct unprotected contact with live animals and surfaces in contact with animals
What are the treatments for corona viruses infections?
There are no specific treatments for corona viruses infections. However, following can prevent spread and reduce its seriousness.
Taking over-the-counter medicines for fever and cough. However, do not give aspirin and cough medicine to children.
Using a room humidifier to help ease a sore throat and cough
Getting plenty of rest
Drinking fluids/waters.
Updates on the situation –
First Wuhan corona viruses death reported outside of mainland China is on 2nd February 2020.  A 44-year-old man in the Philippines has died of the corona viruses, health officials said on Sunday, making him the first known death outside China.
The death toll passed 300, with more than 14,000 infections confirmed.
The deadly novel coronavirus has so far spread to at least 22 countries, including Germany, Australia and the United States.
Global airlines have suspended or scaled back direct flights to China's major cities.
First Indian case of corona viruses infection was detected in a student from Kerala. A second positive case of the novel coronavirus has also been found in Kerala. The patient has a travel history from China and has now been moved to an isolation ward. The patient is stable and is being closely monitored. 70 people have been kept in isolation wards in hospitals in Kerala and around 1000 others have been home quarantined.
China quickly identified the virus and shared its sequence, so that other countries could diagnose it quickly and protect themselves, which has resulted in the rapid development of diagnostic tools.
Who has welcomed the leadership and political commitment of the very highest levels of Chinese government, their commitment to transparency, and the efforts made to investigate and contain the current outbreak.
Also Read –