How much Saturated FAT I should limit?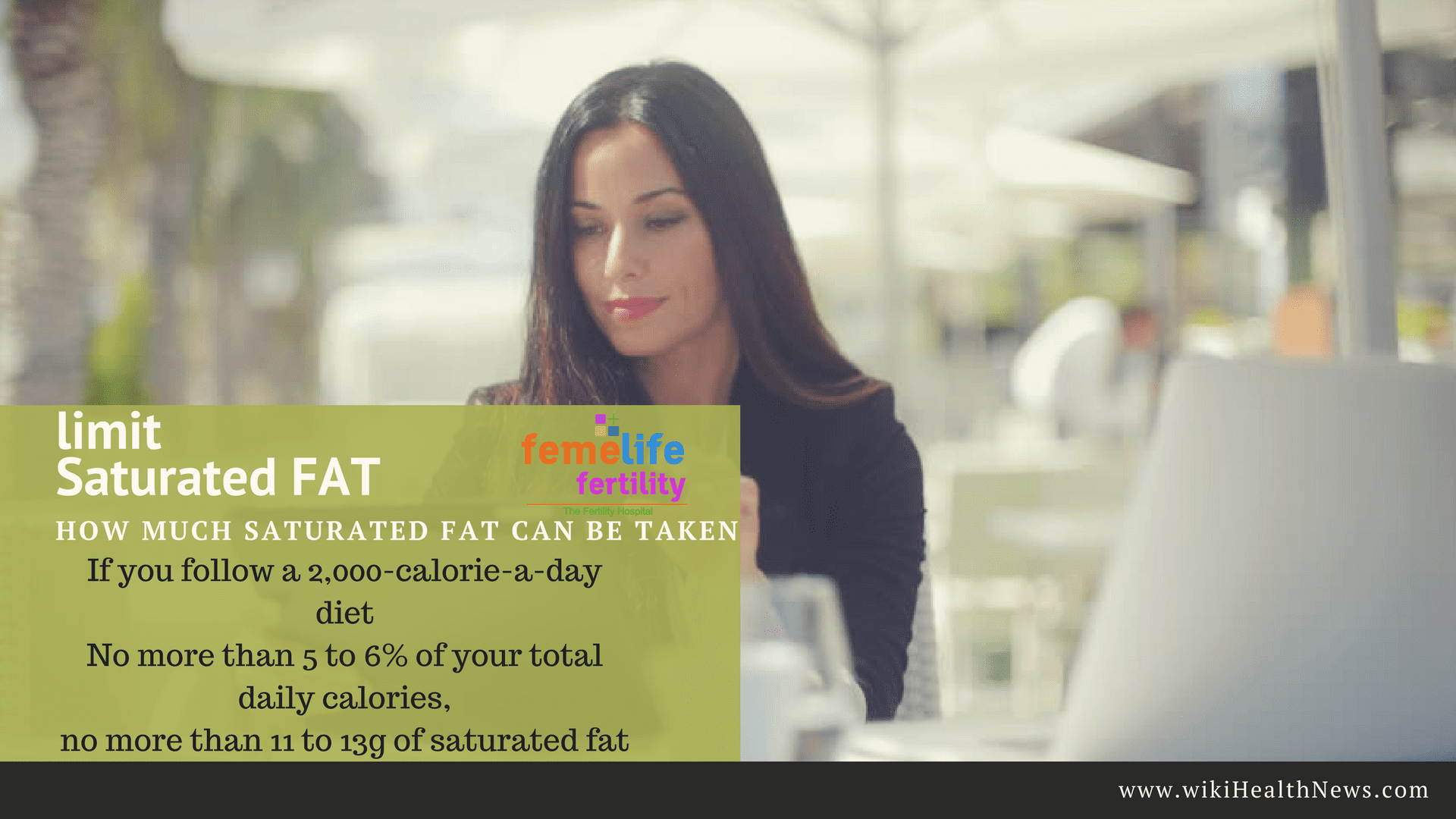 Limiting how much saturated and trans fats you eat is an important step to reduce your blood cholesterol and lower your risk of coronary artery disease. A high blood cholesterol level can lead to a buildup of plaques in your arteries, called atherosclerosis, which can increase your risk of heart attack and stroke. You can reduce the amount of saturated fat in your diet by trimming fat off your meat or choosing lean meats with less than 10 percent fat. You can also add less butter, margarine and shortening when cooking and serving.
You can also use low-fat substitutions when possible for a heart-healthy diet. For example, top your baked potato with low-sodium salsa or low-fat yogurt rather than butter, or use sliced whole fruit or low-sugar fruit spread on your toast instead of margarine.
You may also want to check the food labels of some cookies, cakes, frostings, crackers and chips. Some of these — even those labeled "reduced fat" — may be made with oils containing trans fats.