How you know that you have Heart Disease?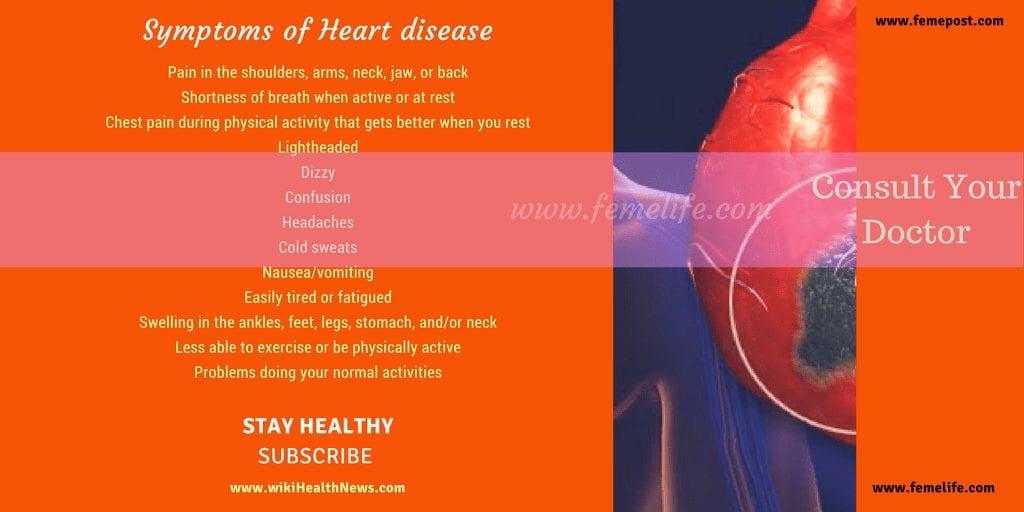 Contact your doctor right away if you feel any chest pain. However, as you get older, chest pain is a less common sign of heart disease, so be aware of other symptoms. Tell your doctor if you feel:
Pain in the shoulders, arms, neck, jaw, or back
Shortness of breath when active or at rest
Chest pain during physical activity that gets better when you rest
Lightheaded
Dizzy
Confusion
In old age and Diabetics chest pain is not prominent and may be missed. Some chest discomfort , sweating , breathlessness may be presenting symptom. Never hesitate to get yourself evaluated. You have better prognosis if treated early.
Angina is chest pain or discomfort caused when your heart muscle doesn't get enough oxygen-rich blood. It may feel like pressure or squeezing in your chest. The discomfort also can occur in your shoulders, arms, neck, jaw, or back. Angina pain may even feel like indigestion.
But, angina is not a disease. It is a symptom of an underlying heart problem, usually coronary heart disease (CHD).