OATS : GOOD FOR HEART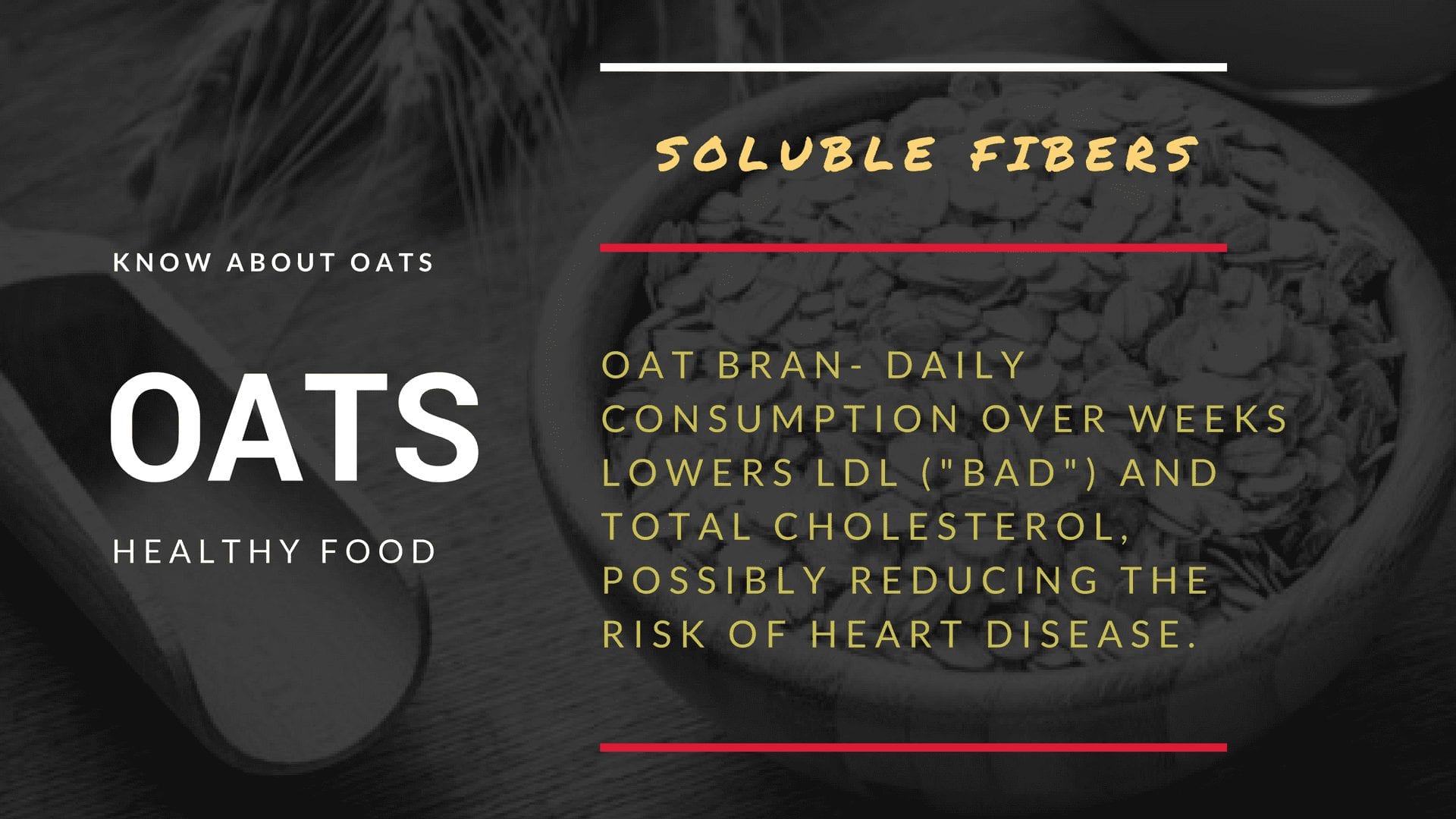 OATS AND CHOLESTEROL : 
Oat bran is the outer casing of the oat. Its daily consumption over weeks lowers LDL ("bad") and total cholesterol, possibly reducing the risk of heart disease.
HEALTHY NUTRITION
Oats are excellent source  of protein, dietary fiber, B vitamins and numerous dietary minerals, especially manganese
SOLUBLE FIBERS :
One type of soluble fiber, beta-glucans, has been proven to lower cholesterol. Oats has 66% carbohydrates, including 11% dietary fiber and 4% beta-glucans, 7% fat and 17% protein.
USFDA :
After reports of research finding that dietary oats can help lower cholesterol, the United States Food and Drug Administration (FDA) issued a final rule that allows food companies to make health claims on food labels of foods that contain soluble fiber from whole oats (oat bran, oat flour and rolled oats), noting that 3.0 grams of soluble fiber daily from these foods may reduce the risk of heart disease.
To qualify for the health claim, the food that contains the oats must provide at least 0.75 grams of soluble fiber per serving.
Beta-D-glucans:
Beta-D-glucans, usually referred to as beta-glucans, comprise a class of indigestible polysaccharides widely found in nature in sources such as grains, barley, yeast, bacteria, algae and mushrooms.
The health benefits of beta-glucan fiber :
Reduced LDL and total cholesterol levels and protects heart.
Reduced blood sugar and insulin response . Helps to maintain a healthy weight.
Increased feeling of fullness so reduce hunger spells.
Increased growth of good bacteria in the digestive tract and maintain bacterial flora , reduce constipation.