SAVE A MOTHER : AWARE OF THE FACTS OF PREGNANCY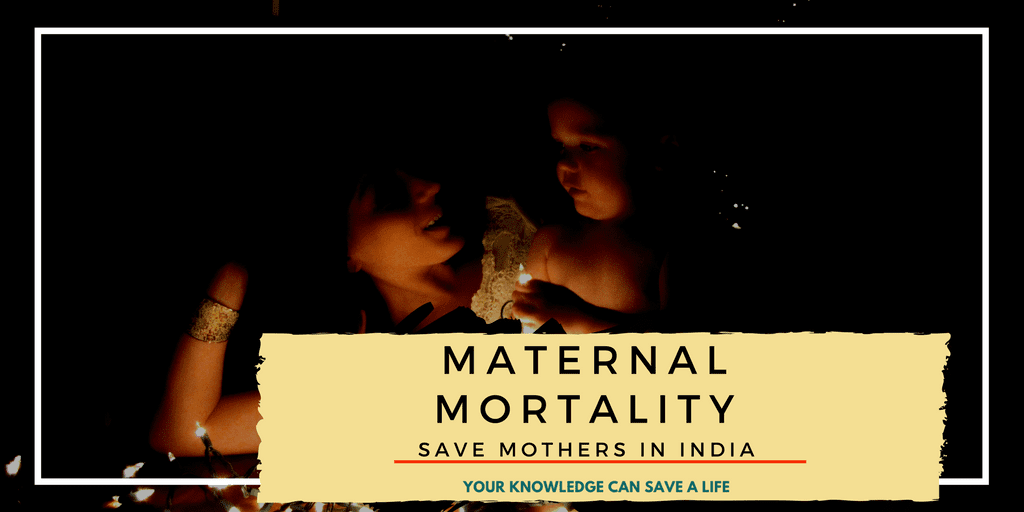 1.What are the common causes of maternal mortality?
Hemorrhage 35%
Hypertension 18%
Sepsis 8%
Abortion 9%
Embolism 1%
Other conditions 29%
2.What are the  Major causes of Maternal Mortality in India ?
Hemorrhage 38%
Sepsis 11%
Abortion 8%
Hypertensive dosorders 5%
Obstructed labor 5%
Other conditions 34%
3.What are the common health issue associated with pregnancy?
Anemia
Urinary tract infections
Antepartum haemorrhage
toxemia of pregnancy
osteomalacia
backache,
Pregnancy induced hypertension
Gestational diabetes
Puerperal sepsis
Complications of delivery
Infections
4.Which pregnant patients needs special care and to be managed and delivered by an obstetrician?
Age over 35
More than five previous births
Most recent delivery a stillbirth
Recent neonatal death
Two or more previous miscarriages or stillbirths
Recent birth of more than 4000 g
Hypertension in previous pregnancies
Convulsions during the current pregnancy
Hypertension during the current pregnancy
Malpresentation, e.g. breech, transverse lie
Twins
Hydramnios
5. Pregnancy : Can it be 100% safe?
Maternal  morbidity is completely preventable by proper care and supervision of the mother during
pregnancy, delivery and puerperium.