White Coat Hypertension : Is it Important?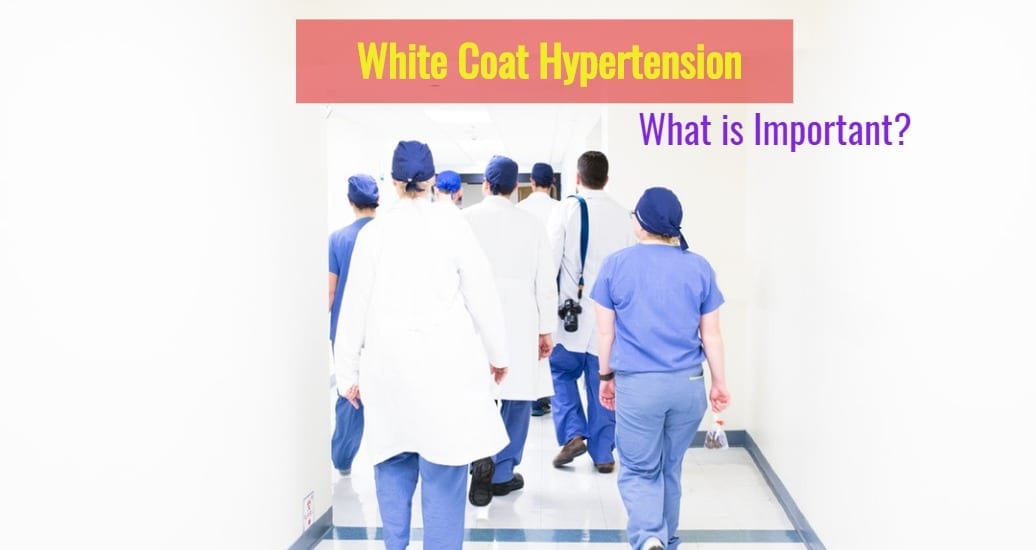 White coat
Hypertension
WHITE COAT HYPERTENSION​
What you should Know about it  …
WHAT IS White coat hypertension?

White coat hypertension, more commonly known as white coat syndrome, is a phenomenon in which patients exhibit a blood pressure level above the normal range, in a clinical setting, though they don't exhibit it in other settings.
It is believed that the phenomenon is due to anxiety experienced during a clinic visit.
High salt intake raises the blood pressure
HOW TO DIAGNOSE WHITE COAT HYPERTENSION?
Ambulatory blood pressure monitoring and patient self-measurement using a home blood pressure monitoring device is a better way used to differentiate those with white coat hypertension or those with chronic hypertension.
Which method of blood pressure monitoring is a better predictor of Target Organ Damage ?
Ambulatory monitoring has been found to be the more practical and reliable method in detecting patients with white coat hypertension and for the prediction of target organ damage.
WHAT IS THE EFFECT OF WHITE COAT HYPERTENSION ON PATIENT ?
In general, individuals with white coat hypertension have lower morbidity than patients with sustained hypertension, but higher morbidity than the clinically normotensive.
Definition of morbidity – the condition of being diseased.
Other Factors For High Blood Pressure
Obesity
Depression
Caffeine
Vitamin D deficiency
WHAT IS MASKED HYPERTENSION ?​
The term "masked hypertension" can be used to describe the contrasting phenomenon, where a patient's blood pressure is above the normal range during daily living, although it isn't above the normal range when the patient is in a clinic setting.